Looking to come check out some CMC campuses with your family in the spring/summer/fall and want to make a vacation out of it? Here's a little guide I threw together!
When To Visit:
Altitude Sickness is an illness that can affect those who live at low altitudes while visiting high altitudes (typically above 8,000ft) and is due to a combination of reduced air pressure and lower oxygen levels. Symptoms include, but are not limited to, the worst headache of your life (ask me how I know), dizziness, nausea, and a fast heart rate.
Scenic Routes, Passes and Byways
If you're feeling a little out-of-whack because of the high altitude, mountain passes are a great way to sight-see without having to hike. Or if you want to hike, there are plenty of spots to stop and do so!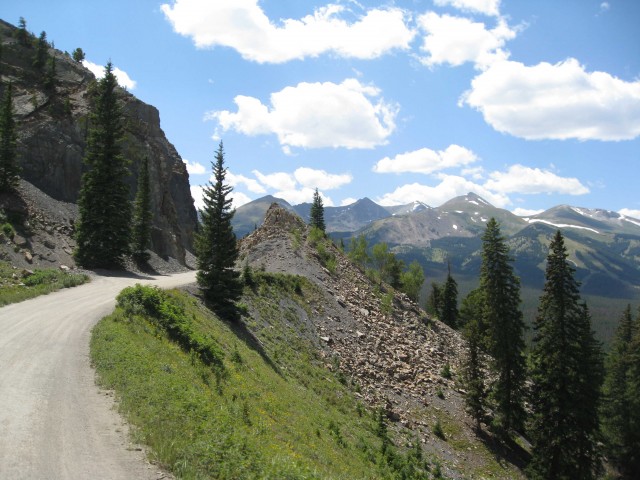 The start from Breckenridge.
A 20-mile dirt road that starts in Breckenridge and ends in the extremely small town of Como. I highly recommend this pass for it's scenic views and rustic feel. The start and end of the road is narrow with a steep drop on one side. This can be intimidating as it is a two way road, but don't let that discourage you! The dirt road is well groomed with minimal pot holes and the entire drive itself is relativity flat. You will come across a well preserved mine about half way down the road. You will also come across some side roads, but most are private property, so be respectful.
The town of Como.
If you're coming to visit Summit County, Vail, or Leadville, I highly recommend the Copper Mountain to Leadville to Vail loop. This drive will include the highest peaks in Colorado, abandoned mines, easy to difficult side hikes, and much more. After leaving Copper Mountain towards Leadville, don't forget to stop at Clinton Gulch (covered in the hiking section below), which will be a few miles up the pass on your left. There isn't a whole lot of anything but amazing scenery until you reach Leadville.